Proffie lightsaber is a kind of neopixel lightsaber. Some distinctive features like high visualization make it a bit different in presentation. Overall, it is neopixel.
To understand proffie, we first need to understand the construction of neopixel.
Neopixel Lightsaber – the Parent
Neopixel is a kind of blade. It has LEDs on its blade. The blade accommodates 256 blades at one side. These lights are wired to the PCB. The blade is attached to the PCB and gets in contact with the pin.
Both the Neocore and Proffie have Neopixel blades, which is why they are similar.
Features and Assembling of Proffie Lightsaber
A proffie Lightsaber has a Proffie controller board with a rechargeable Li-on battery. It has multiple sound fonts, and background music is also available. There are blades and an SD card. You can have it all with a Proffie Lightsaber. 
When it comes to assembling, the saber must be charged before two hours of usage. Moreover, disassembling the saber should not be a thing. It will make your Lightsaber lose it's warranty.
Proffie Lightsaber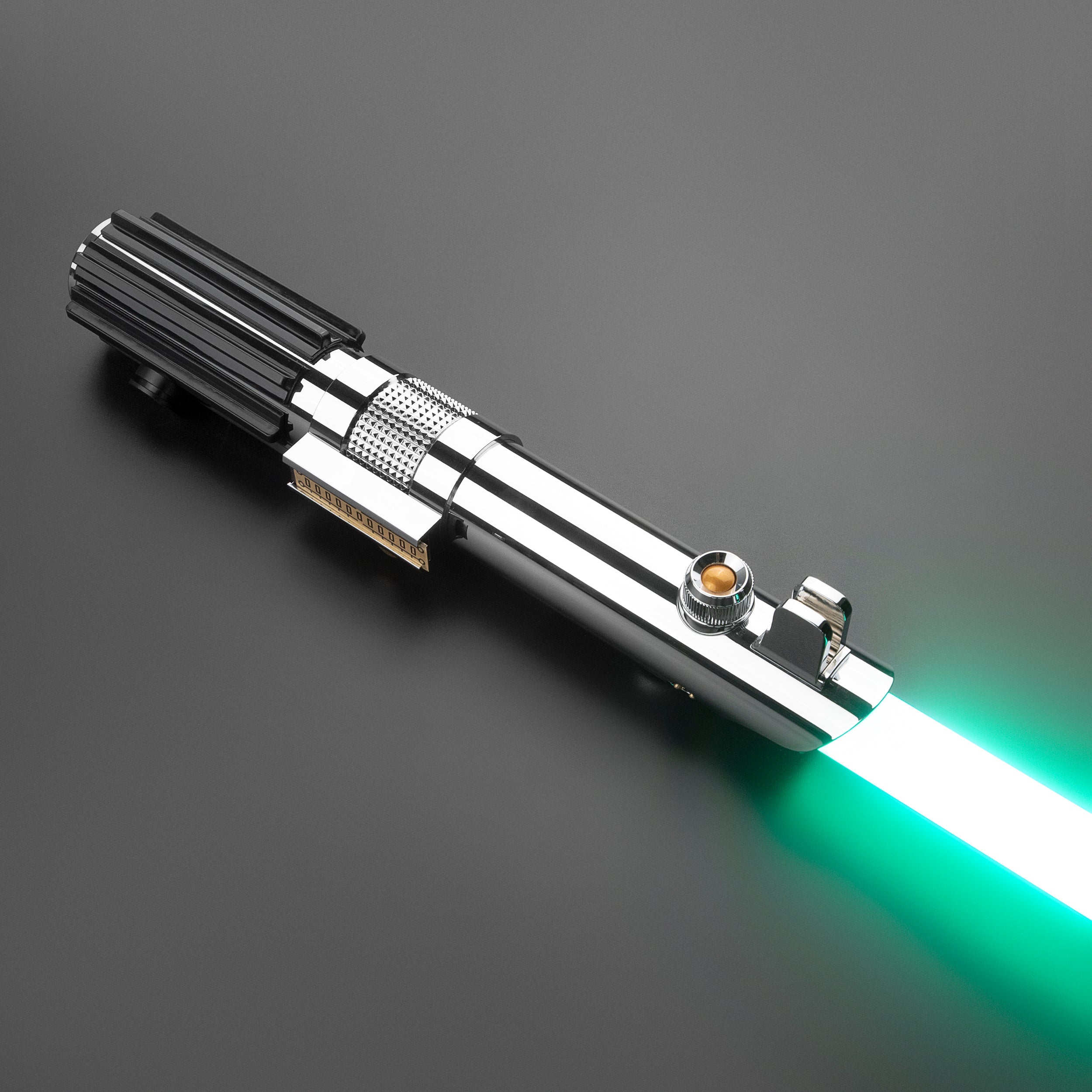 The Proffie lightsaber has a different set of light effects. The configuration of the Proffie lightsaber highlights different variations and proffie-specific capabilities. There are a variety of effects that cannot be drawn from a common neopixel lightsaber. Some of the prominent effects are localized flashes, tip glows, etc. Proffie lightsabers are programmable and can be set on different modes. 
Moreover, the usability is a bit too high with Proffie as the format itself is open source and can easily be adjusted by people with a little techie flare. The possibilities of tinkering are unending. You can change the sound fonts, effects, and styles in whatever way you want.
There are flame effects, rainbow effects, and ashes effects. In short, you name it, and you just have it.
Apart from default effects and sounds; If you are a tech nerd then you can go the extra mile by accessing the board and tinkering with open-sourced software to make your very own fonts and styles. There are tons of videos available online that give you hints about doing this.
How is Proffie Different from Neopixel?
The difference exists in the build and level of customization that they offer.
Customization:
When it comes to customization, Proffie allows you to customize. You can use downloaded sounds and sound effects as per your need. Neopixel has only 9-12 predefined sounds.
Memory
Neopixel doesn't have an option to add a memory card. The Proffie allows you to add a memory card , which helps you add more sound effects.
Final Verdict
The Proffie lightsaber falls into the overarching domain of "Neo". The only difference is the visualization and effects as the former performs a bit too better than the latter. If you are a visualization lover then Proffie is a go-to option for you without any second thought. Grab the colors!